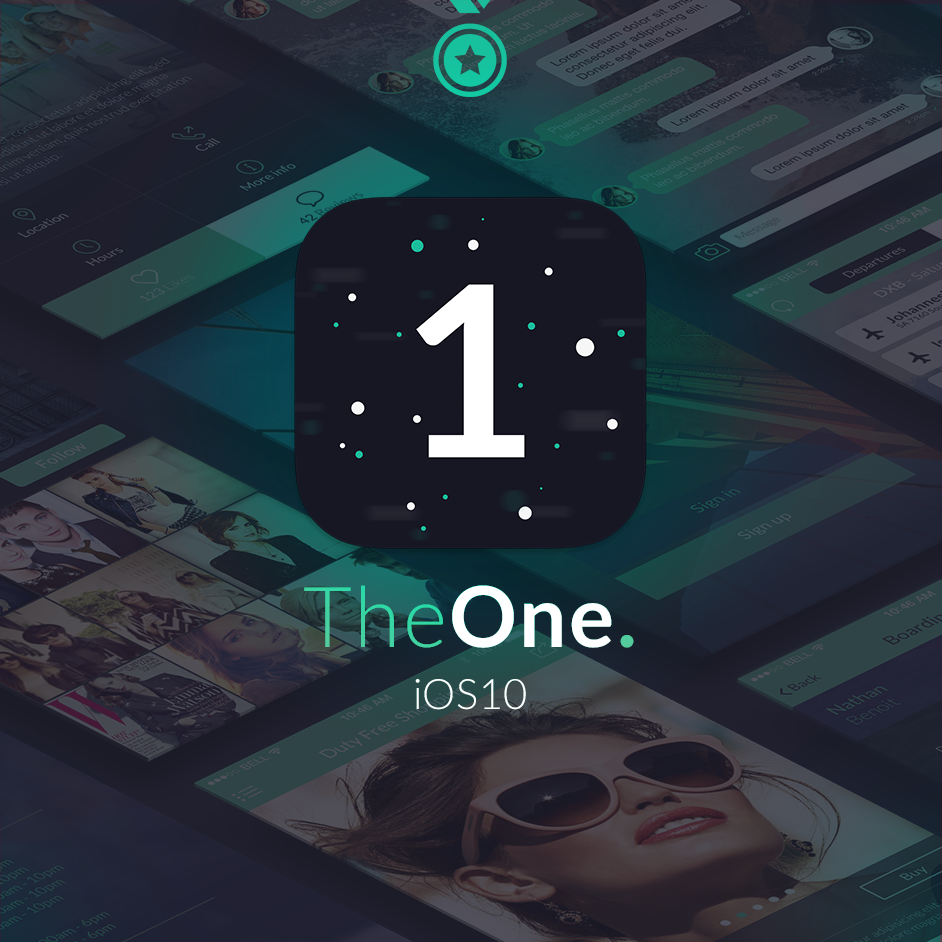 The One Full UI Template
The File
Works with Adobe Photoshop CS6+
iPad PSD file size: 115 MB
iPhone PSD 5/6/ file size: 330 MB
Fully vectorized and icons included
Instructions and preview images are included
The template includes 15 iPhone 6 screens, 9 iPhone 5 screens. 3 iPad Air screens, and 2 wireframe designs. (**Note** iPhone 6 screens are same resolution as iPhone 7 so there is no difference. Plus sizes are not included but easily scalable)
Feel free to get in contact with me at hello@moesaad.co for any inquiries or use the contact form on this page.
sale
TheOne.
The One and only UI kit you need for your app. The basic barebones of this kit are designed for you down to the detail of every pixel. With this kit, you can easily get started to work on your next iOS interface.
The kit comes in 2 iPhone dimensions. iPhone 5/5S and iPhone 6. iPad Air templates are included too. The One has been designed according to the latest iOS8 guidelines.
View full project on Behance. Click here
NOTE: if you wish to use this template in a commercial app in the app store then you need to obtain an extended license.To find out more click here. Feel free to get in contact with me at designs@onewox.com for any inquiries.